In Our Community
Service to others is a Church of the Brethren hallmark. We participate as leaders and supporters in a number of local efforts. Our support include both personal service and financial contributions.
Beanbag Lunch Program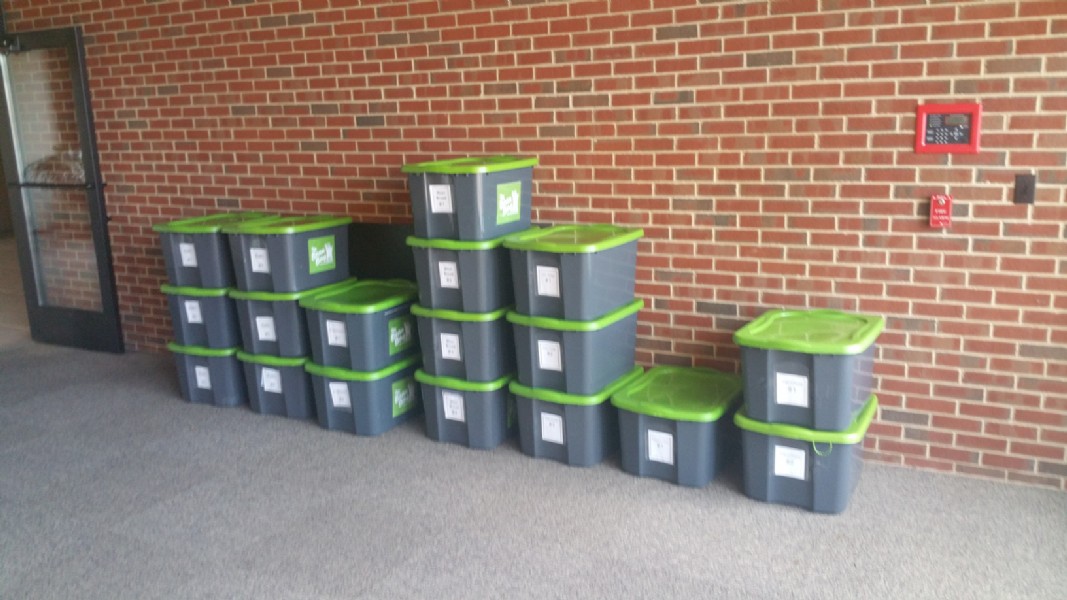 is a food program led by Zion Mennonite church that runs from October through the school year, providing elementary school students with a bag filled with food for every weekend. Students identified by the school as "food insecure" often struggle with their studies when they arrive at school hungry. The Bean Bags include nutritious food items for two breakfasts, lunches and snacks over the weekend.The project serves all elementary schools in the Souderton School District. Our members join Zion Mennonite members in preparing the lunch sacks and delivering them to the schools.
Hatfield CoB Food Cupboard This food program operates from the Hatfield Church of the Brethren. It currently serves about 90 client families with a Hatfield address. It has become a cupboard with broad community support and an increasing client base. The Cupboard works in alliance with regional food and government agencies tasked with distributing food to the needy. Over the years the volunteer force has grown to about 25. Volunteers have joined in from various backgrounds and affiliations outside of the Hatfield Church. Indian Creek CoB has a number of members who serve at the Food Cupboard.
Keystone Opportunity Center -Indian Creek has leveraged our Brethren Disaster Ministries construction skill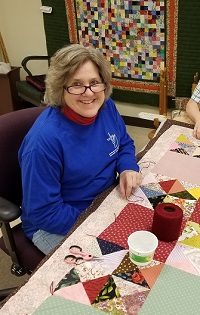 s to repair and renovate Keystone's properties - typically subsidized living units (apartments and homes) around the area. This work typically involves replacing flooring, repairing walls, and wood work, painting and other general maintenance tasks. Additionally Indian Creek volunteers provide other assistance to Keystone such as being a receptionist, helping with client moves and so on. We also collect food for their pantry.
The Material Resource Center (MRC) of Harleysville mission is to support the global ministry of the Mennonite Central Committee (MCC) by communicating both the need and the opportunities to give material resources to those suffering from poverty, oppression, natural disasters and war. Through this outreach, they share God's love, hope, and joy in the name of Jesus Christ. Our members serve at the Harleysville location.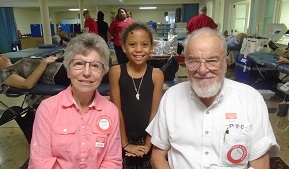 Miller- Keystone Blood Drives are hosted by Indian Creek CoB twice a year. These drives are regularly held on the 3rd Tuesday of March and September from 3 - 8 PM. Kitty Doughty has been our coordinator and donor recruiter for several years. Her efforts have resulted in an increasing donor base. For folks who like to maintain a regular donation schedule in a friendly and consistent location - we offer a routine you can count on. Kitty maintains a contact list of interested donors who she reaches out to leading up to each blood drive. If you are interested in helping Kitty work on the Drive or would like to be scheduled for an up coming drive - please email Kitty Doughty. For information about the donation process and issues like "can I donate?" please visit www.giveapint.org

Peter Becker Community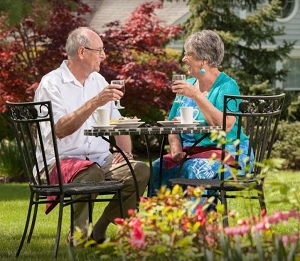 - (PBC) is a prominent retirement community in the Harleysville area. PBC was originally founded out of initiatives from within the Indian Creek CoB. Several Indian Creek CoB members live at PBC. In fact two of our members are featured on the cover of the latest PBC Brochure and in the scrolling banner of their website - the happy residents are Lois Bowman and Joe Bussman. Indian Creek members work at the gift shop and have assisted the staff with bed making.