Across the U. S.
Indian Creek volunteers are eager, experienced and ready to respond to disasters or other needs near and far.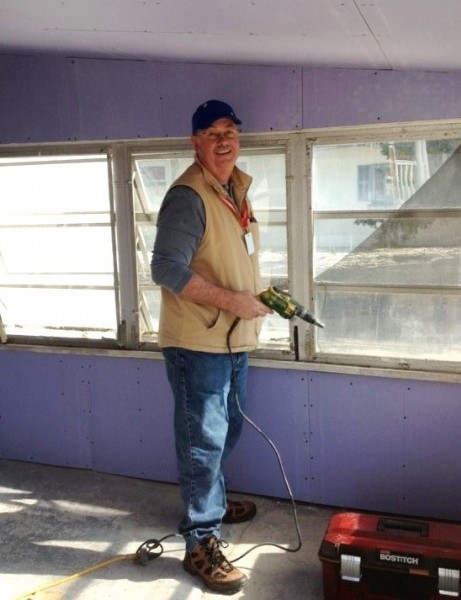 As active participants in Brethren Disaster Ministries (BDM), many of our members and extended family have traveled across the nation to provide service to others who have experienced severe need resulting from natural disasters. These experiences have bonded us together, improved or added new skills, and provided a meaningful witness to those we serve.
BDM trips are open to anyone with an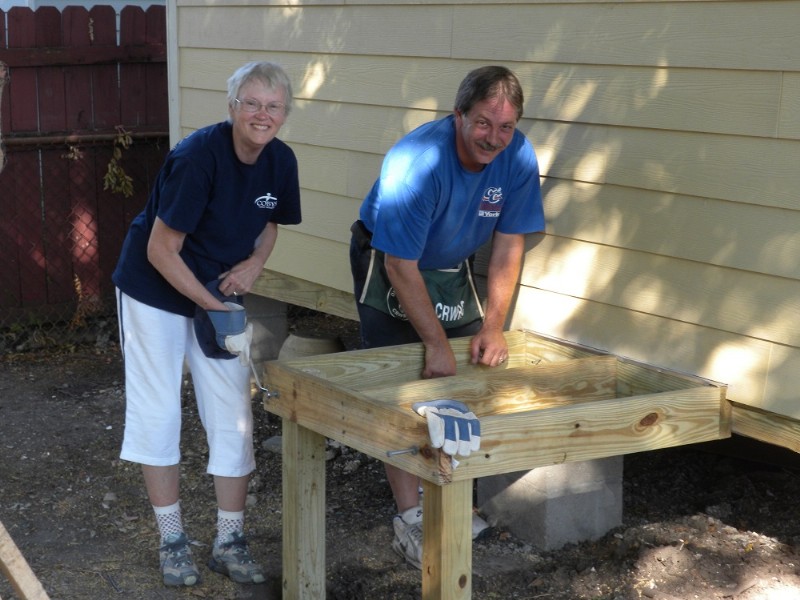 interest in serving - prior experience is not required. Church affiliation is not required and non-churched individuals are welcome. Most volunteers work on home restorations, but at least one volunteer is needed each week to serve as the team cook.
While these are faith based service trips, we do not evangelize during the trip. The formal "religious" part involves a 15 minute devotion period morning and night at our shelter.
BDM volunteer accommodations are generally (though not always) 1st class for this type work, including heated / air conditioned lodging with beds and hot showers. Lodging and meals are provided at no charge to the volunteers.
Recent trips for our volunteers have included New Orleans, LA for Katrina, Prattsville, NY for Storm Irene, Pulaski, VA for Storm Sandy, Toms River, NJ and Spotswood, NJ Storm Sandy as well as Loveland, CO.
Learn more about Brethren Disaster Ministries.
CoB Workcamps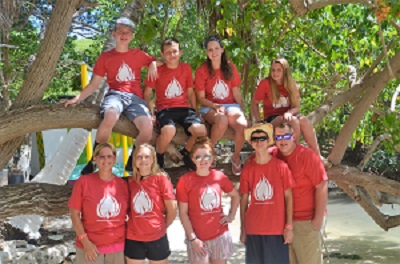 The youth of Indian Creek Church of the Brethren have enjoyed embracing their brethren heritage of service by participating in yearly work camps organized by the denomination. Work camps are held throughout the continental United States, as well as Puerto Rico, Mexico, and Haiti. There are work camps designed for junior high youth, senior high youth, young adults, disabled folks, and multigenerational work camps for people of all ages. Our women's fellowship auction supports these mission trips. Read more...