VBS 2020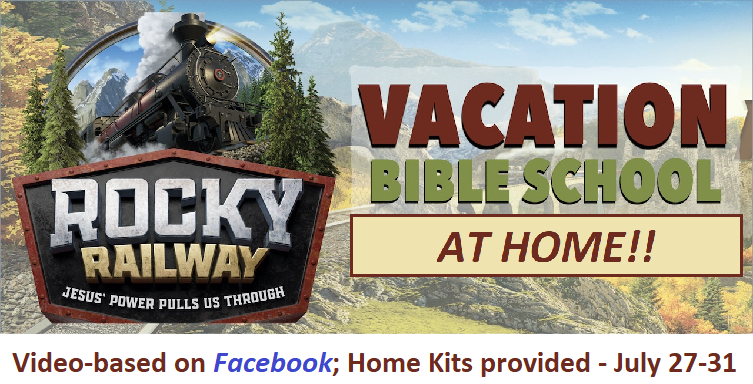 Registration in now closed. If you have questions, please contact our church office at (215) 256-9330.

Indian Creek Church of the Brethren in Harleysville, PA invites children to Rocky Railway VBS: "Jesus' power pulls us through." You don't even have to leave your home!
A summer kids' event called Rocky Railway VBS will be presented by Indian Creek Church of the Brethren from Monday, July 27 to Friday, July 31. At Rocky Railway, kids discover through life's ups and downs that Jesus' power pulls us through.

Through original online videos and a five-day VBS Home Kit, Kids participate in memorable Bible-learning activities, sing catchy songs, engage in fun snack-making and snack-eating experiences, take part in one-of-a-kind Bible Adventures, make cool crafts, and test out Sciency-Fun experiments--all from the convenience of home and at the time of day that works best for them.

Plus, kids will learn to look for evidence of God all around them through something called God Sightings. Each day concludes with the Rock Wrap-Up that gets everyone involved in living what they've learned. Family members and friends are encouraged to join in for any and all of these Rocky Railway learning adventures.

Kids at Rocky Railway VBS will also join a mission effort to provide farm animals for children and families all over the world by supporting financially the work of Heifer International.

Rocky Railway is for kids from age 4 to sixth grade.

For more information, call the church office at (215)256-9330.