Children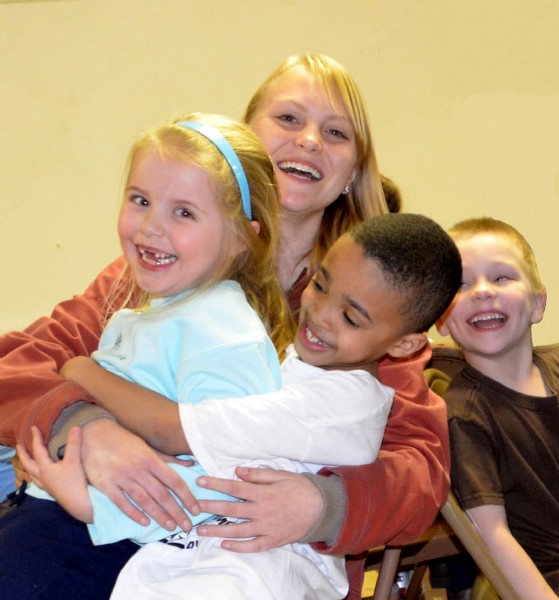 Children are such an important part of our lives, both within our biological families and within our church family. It is our desire to come along side of families to help them teach their children about God and to introduce them at an early age to the ways in which a community of faith can be an even larger family for them.
At the center of our programming for children is our Sunday children's classes or Sunday School. These classes are offered year-round at 9:00 each Sunday morning. Classes for teens and adults are held during the same hour. See more about our Sunday classes here.
We provide a volunteer-staffed nursery during our Sunday worship services. Two Sundays each month, we also offer Children's Church (age four through fourth grade) for the last half hour of our worship service. (To sign up to help lead this ministry on specific Sundays, please click here.)

During the school year, we run a Wednesday night program, with a light supper for the whole family. Classes for children age 4 through 8th grade use curricula from Pioneer Clubs. The sessions run from 5:30 to 7:00 each evening and are offered for approximately seven weeks in the fall (October/November) and seven weeks in the winter (January/February). Note: During the 2015-16 school year, we are taking a break for our normal program and are providing a Family Night (same evening schedule) one Wednesday each month.
Each summer, we offer a week of Vacation Bible School, both for children within our church family and for others within our community. In recent years, we have been blessed to welcome between 75 and 100 children to this fun-filled and faith-building week.
Last but not least, we have been particularly blessed over the past 43 years to offer the services of Wee Folk Nursery School. This ministry has helped prepare up to 56 students each year for Kindergarten and the next chapters in their young lives. Please read more about Wee Folk Nursery School here.